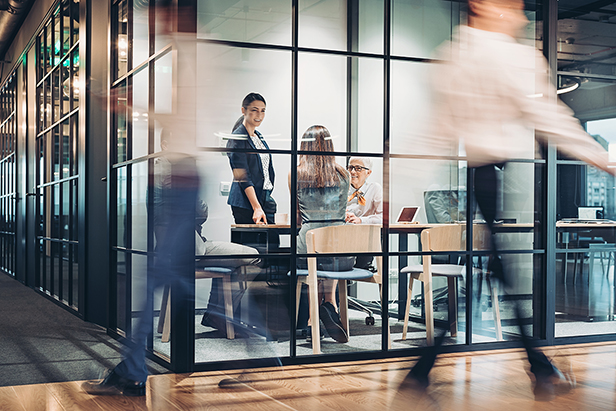 An industry-driven solution designed to assist struggling small businesses in Ontario's hospitality sector achieved a new milestone this week. Since being launched in November 2020, IBC's Business Insurance Action Team (BIAT) has now provided direct support to 100 businesses that requested assistance finding available and affordable insurance.
The pandemic has created some additional risk for many commercial hospitality establishments -- and no where has that been more pronounced than in Ontario. To help reduce the transmission of COVID-19, the hospitality industry has been subjected to extended government mandated lockdowns. While many businesses re-opened earlier this summer under Ontario's Roadmap to Reopen plan, ongoing capacity restrictions continue to stress the economic recovery for this important sector of the economy.
At the same time, a challenging market for commercial insurance has reduced capacity in what was already a limited insurance market for businesses that rely on alcohol sales for a significant portion of their revenue.
A recent analysis from Deloitte shows that the challenges affecting the availability of commercial insurance are global and that the ongoing COVID-19 pandemic has compounded this issue.
To access BIAT, the broker of record for a business owner having difficulty finding available and affordable insurance in the market submits an application. Working directly with brokers and business owners, a risk manager and a panel of insurers assess and review eligible business applications to provide loss prevention recommendations for consideration. In the majority of cases, coverage was placed in the regular market or through direct underwriting by BIAT insurers.
"Canada's insurers are pulling together to find creative solutions to ensure that Canadian businesses can access the insurance they need in these challenging times, and I'm extremely proud of BIAT," said IBC president and CEO Don Forgeron. "Small and family-run businesses in Ontario's hospitality sector are facing extraordinary challenges, and it's incumbent upon all of us to try and do what we can to help."
BIAT was created in an effort to help as many small business owners as possible who cannot secure insurance coverage in the hospitality sector find the insurance they need. Eligible small business owners work with their insurance representative to submit an application to BIAT. The application is then reviewed by a risk manager to determine eligibility and provide loss prevention recommendations. BIAT is intended as a last resort for businesses that have exhausted all other commercial insurance options. A business is not obligated to accept coverage offered through BIAT.
Some examples of businesses that have been assisted include:
A pub in Belleville, Ontario, was able to find coverage after the risk manager worked closely with the business and offered advice on operational issues related to host liquor liability, the business made the appropriate changes and participating BIAT insurers provided coverage.

A Naval Veterans Association Inc. in Burlington, Ontario, found itself without coverage in December after its insurer left the market due to a high liquor to food ratio. BIAT insurers reviewed the application and provided operational coverage. The organization was able to secure property coverage in the regular market.

IBC's risk manager worked with a restaurant in Welland, Ontario, with multiple "business units" within the building including apartments, a sports lounge with off track betting and a fine dining element. While there were previous claims, in each case the owner took active mitigation efforts and invested money to fix property issues. The broker of record and owner were asked to provide information about business practices to improve the submission, specifically around risk management efforts. The business was quoted through BIAT.

A fine dining restaurant in Schomberg, Ontario, with an apartment for the owner and a leased space and storage in out buildings, was having difficulty getting liability coverage. IBC's risk manager worked with the broker and the owner to clarify business practices and to get more details on a previous claim in order to compile a more detailed profile of the business. The business was able to secure insurance through BIAT.
IBC's risk manager also provided direct support, at no charge, to many businesses that applied to BIAT, and many went on to find insurance in the regular market. IBC's risk manager specializes in identifying risks to a business and recommending preventive measures to help minimize these risks, which may  impact the long- and short-term cost of a business' insurance coverage . Some examples of businesses that have been assisted by IBC's risk manager include:
A seasonal, not-for-profit social club in Moonbeam, Ontario, was declined coverage from its previous insurer due to a change in market appetite. IBC's risk manager worked closely with the broker of record to find coverage in the regular market.

A restaurant in Brantford, Ontario, was unable to find commercial insurance after a recent claim related to a fire. The new owner undertook mitigation efforts to address issues related to the fire loss, and IBC worked with the managing general agent roster, created through BIAT, to get a quote for the business that provided coverage with only a moderate increase in premium compared to the prior year.

An event hall in Windsor, Ontario, was unable to secure insurance after its insurer reduced capacity in the hospitality sector. IBC and its risk manager worked with industry partners to help this business secure insurance.

Two high-end restaurants in the Greater Toronto Hamilton Area, operating in different locations but as one business, had a very high liquor-to-food ratio. Upon examination, it was revealed this was the result of the expensive wine list. With this clarity to its submission, the business was able to go back to its existing insurer and obtain a quote for their insurance coverage.
For more information on BIAT, visit www.businessinsurancehelp.ca, or call the Business Insurance Helpline at 1-844-2ask-IBC. Commercial insurance is a highly competitive market, and it is very possible that another insurance company can offer a different option at a lower rate. It is critical that businesses explore all available options.