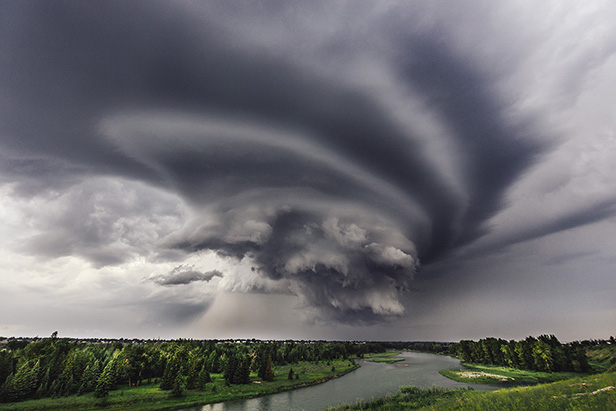 In today's federal budget, the federal government announced the intention to stand up Canada's first National Flood Insurance Program to protect Canadians at highest risk of flooding. Celyeste Power, President & CEO, Insurance Bureau of Canada (IBC), issued the following statement in response:
"Today's funding from the federal government will help ensure all homeowners, regardless of their risk, have access to affordable flood insurance. This is a major step forward, and critical to protecting homeowners across the country, even those at high risk of flooding.
Canada now joins the UK, US and most other G7 countries in announcing a government-backed insurance program in collaboration with Canada's property and casualty (P&C) insurance industry.
Flooding is Canada's greatest climate-related risk. Over 1.5 million households are highly exposed to flooding according to the final report of the Task Force on Flood Insurance and Relocation in August 2022. The new program will consider damage from storm surge, as experienced across Atlantic Canada during Hurricane Fiona, riverfront flooding, as experienced during the eastern Canada floods in 2017 and 2019, and urban overland flooding.
The P&C insurance industry has been pleased to work with governments over the past five years on a solution to flooding and we are eager to roll up our sleeves to start implementing the program. We welcome Finance Canada's intention to find solutions to earthquake insurance and other climate-related protection gaps.
IBC looks forward to working in close collaboration with the federal government and the provinces and territories to establish the country's first national flood insurance program within the next 24 months."